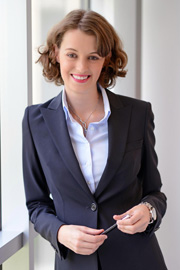 Luther S.A. advises RHI Refractories Site Services on implementing a collective bargaining agreement in Luxembourg
Luxembourg - Luther S.A. advised RHI Refractories Site Services on the final negotiations regarding the implementation of its first collective bargaining agreement that was signed by the company and the social partners.
The signature of the collective bargaining agreement brought to an end two years of discussions between the management of RHI and its personnel, represented by Luxembourg trade unions. The collective bargaining agreement will last 3 years, from 1 September 2018 until 31 August 2021.


About RHI Refractories Site Services
RHI Refractories Site Services has been present in Luxembourg for 20 years and is a subsidiary (or site) of RHI Magnesita, the global leader in refractories with 35 main production and raw materials sites, 70 sales offices, 180 countries shipped to worldwide, 10 main raw material sites.


For RHI Refractories Site Services :
Luther Luxembourg: Marie Sinniger (Lead Partner), Anne-Laure Wach (Associate).